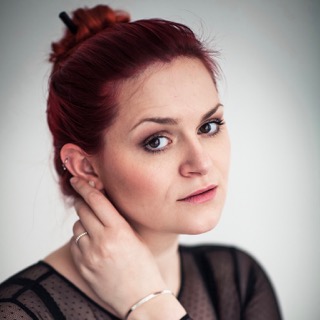 MakeUp Artist aus Berlin. 
Zwischen Multikulti und endloser Vielfältigkeit bin ich zu Hause. Berlin: hier lebe und arbeite ich und genieße jeden Tag aufs Neue alle wilden und schönen Facetten des Großstadtdschungels.
Schon als Kind habe ich es genossen, kreativ zu arbeiten und etwas mit präziser Handarbeit zu gestalten. Diese Leidenschaft habe ich mir bis heute beibehalten.
Mit meinen Vorlieben für "Beauty" und "Hair" war es für mich naheliegend, an der maggie b. Schule für MakeUp Artists meine Fähigkeiten zu verfeinern und mich von den besten Lehrern ausbilden zu lassen.

Seit 2013 arbeite ich mit vielen tollen und interessanten Charakteren zusammen, reise für Projekte gern an neue Orte und liebe es, mit viel Herzblut an der Gestaltung neuer Looks und Werke mitzuwirken. Mit meinem Hang zur Detailverliebtheit und dem Sinn für Ästhetik, ist es für mich sehr bereichernd, die Schönheit eines jeden Menschen noch mehr zu betonen und hervorzuheben.
Ob im Rahmen einer Kampagne oder für den schönsten Tag des Lebens – ich freue mich auf jede neue Herausforderung!

Makeup Artist from Berlin.
In the middle of many different cultures and diversity, I´m home. Berlin: Here I am living, working and enjoying every day and every wild and beautiful side of this big crowded city. Already as a child I enjoyed working with creativity and precise handcraft. Until today, I hold on to this passion of mine. With my affection for beauty and hairstyle, it was obvious for me to improve my skills at Maggie b. School for Makeup Artists, where I was taught by the best teachers for beauty.

Since 2013, I am working with many great, interesting and inspiring characters. I like to travel to new places for great projects und I love to work with all my heart for new looks and designs. Because of my love for detail and my appreciation for aesthetics, it is really enriching for me to emphasize the beauty of every individual.
I am glad about every challenge – Whether it is for a big campaign or for the best day of your life!



"Liebe zur Schönheit ist Geschmack. Das Schaffen von Schönheit ist Kunst."

― Ralph Waldo Emerson
Creative- & Conceptual-Working
Braut-Makeup & Hairstyling
Beauty- & Protraitshootings
STYLE- & FASHIONSHOOTINGS
Schreibe mir.
---
Möchtest Du noch mehr wissen? Hast Du eine Anfrage für eine Zusammenarbeit?
Ich freue mich auf Deine Nachricht: